"Mathematical Models"
By H. Martyn Cundy & A. P. Rollett, Oxford University Press
Cundy and Rollett's wonderful book, Mathematical Models, is one of the very best general sources of harmonograph information available. I recommend that you acquire a copy for your library, if you can find one.
Click on the resource pages below to view full size: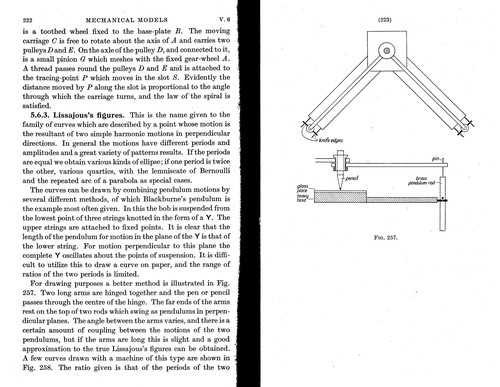 5.5.3 Lissajous's figures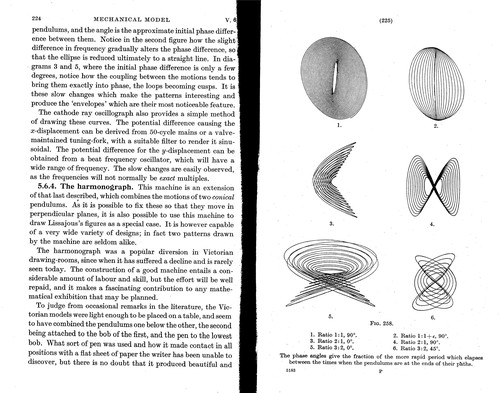 5.5.4 The Harmonograph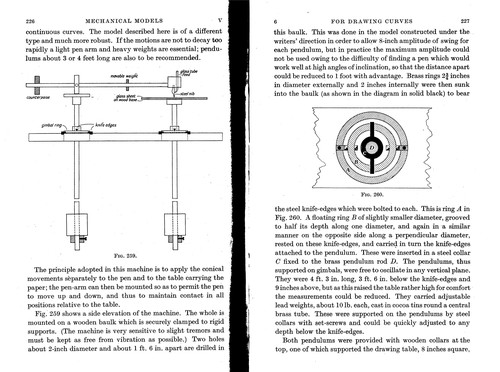 cont.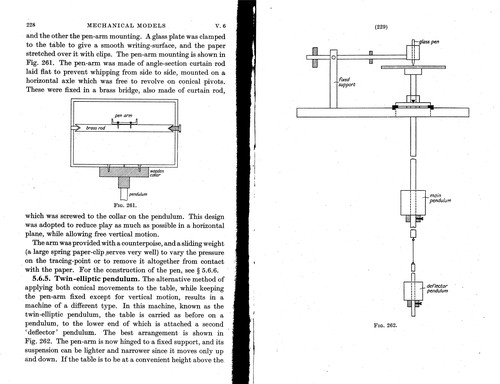 5.5.5 Twin-elliptic Pendulum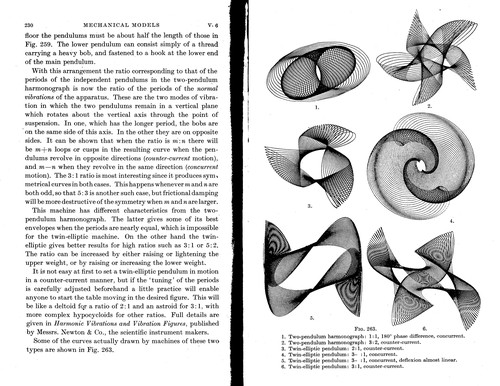 cont.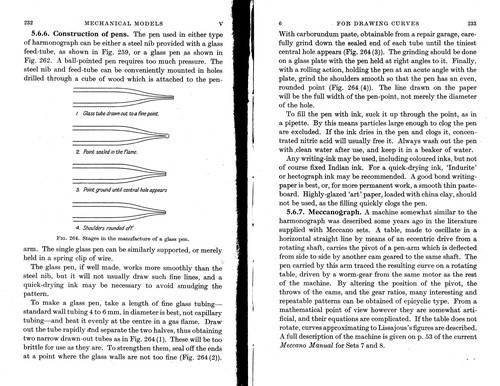 5.6.6 Construction of Pens
I have included the "Construction of Pens" page because it discusses several important line drawing issues you will surely encounter with your Harmonograph. Rendering a fine uniform line is a formidable technical achievement. Today we take our ballpoint pens for granted, but these are actually a recent technological development and are unsuitable for use on a harmonograph because they require too much pressure which creates undesired drag. Pencils are equally unsuitable - friction is your enemy!
In the Victorian Era (1850-1890) glass pens, such as the ones pictured, were used on the harmonograph; but today we have many other options. Cheap felt-tipped markers with fine tips may be perfect to use in a school setting and they come in many pretty colors. For drawing a very fine and uniform line, I recommend an engineering pen.

I use the Staedtler Marsmatic 700 technical pen (Germany), but any brand of engineering pen (also called a Rapidiograph, which is a proprietary name for the Koh-I-Noor brand) is a good choice.
You can also use a point of light on photographic paper to draw harmonograms!