Patent 3,494,037
Pendulum Actuated Drawing Instrument; A. Arber, 1970
Although this toy wasn't patented until 1970 (a banner year for Harmonograph patents), it was mass produced and sold by Artco Inc. Chicago, Illinois, beginning in 1967. It was marketed by the name "Art-Gizmo" (Artco no. 102).
These frequently come up for auction on eBay and you can pick one up today for less than $20.00 dollars if you are patient.
It's the cheapest Harmonograph one can buy!
The Art-Gizmo is a flimsy gadget with lots of small parts and uses water bladders for the pendulum weights. It is a classic Lissajous Figure Drawing Machine configuration and is easily adjustable. It all comes in a very compact carton which looks like a big necktie box; 30" L x 5" W x 3/4" D. It can be set up on a large table. (More information about the Art-Gizmo toy is coming…)
Click on an image to view full size -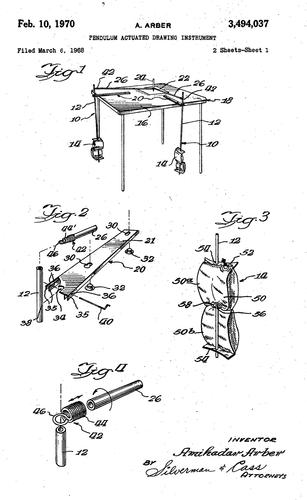 Page 1 of 6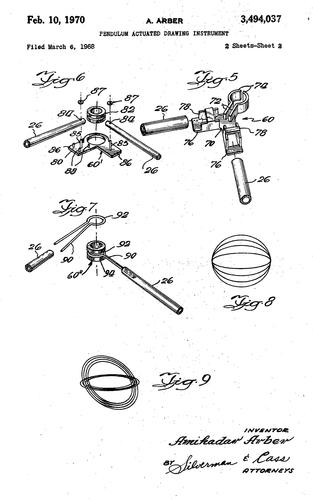 Page 2 of 6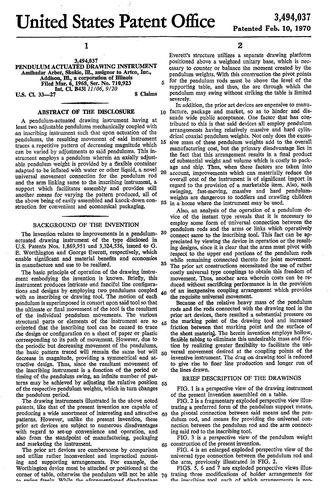 Page 3 of 6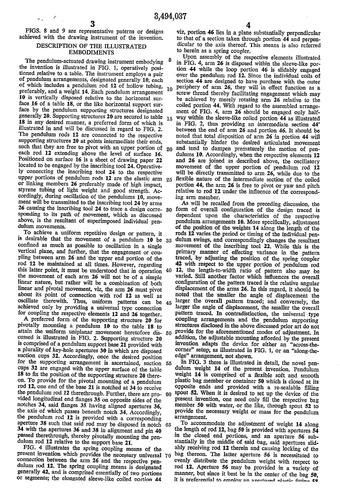 page 4 of 6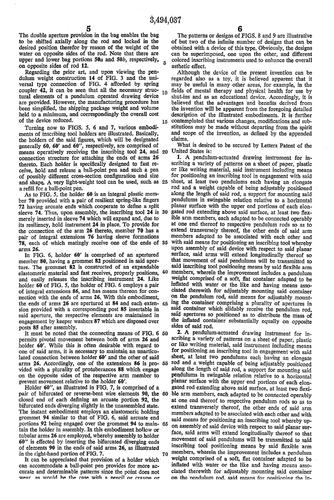 Page 5 of 6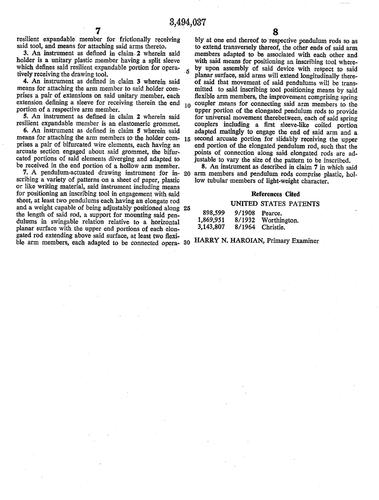 Page 6 of 6