Patent 3,496,641
Harmonograph; G. W. Mills, 1970
This is a great design of the classic Two Pendulum Harmonograph. It's compact, heavy duty and it has its own framework to provide support - you don't have to rely on a separate table of questionable rigidity.
Many science centers have similar looking Harmonographs for the public to use; but with the drawing taking place at the top of the pendulums instead of in the middle - the inventor's design limits the size of the drawing you can produce and constricts adjustability.
Building a Harmonograph similar to this apparatus would require a considerable amount of time and labor, but I'm certain you would be rewarded by its capability of rendering beautiful harmonograms!
Click on an image to view full size -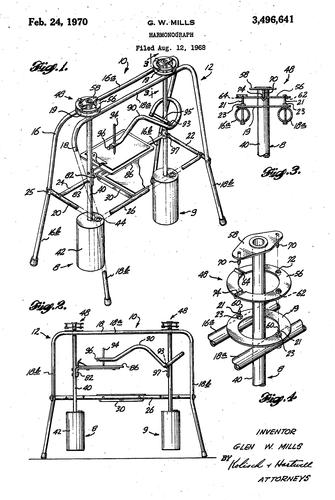 Page 1 of 4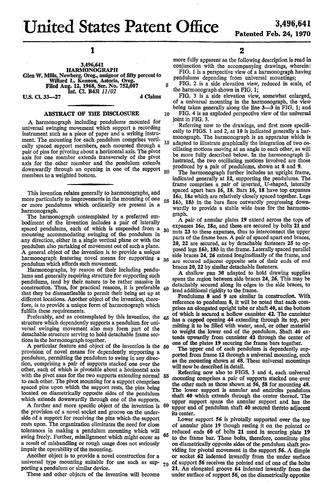 Page 2 of 4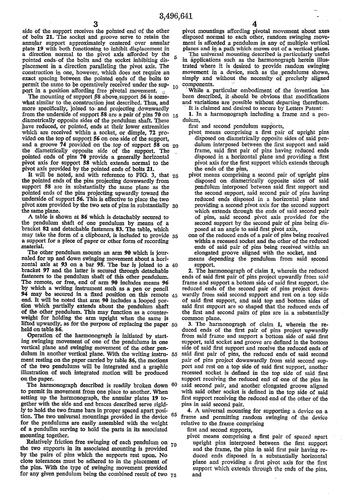 Page 3 of 4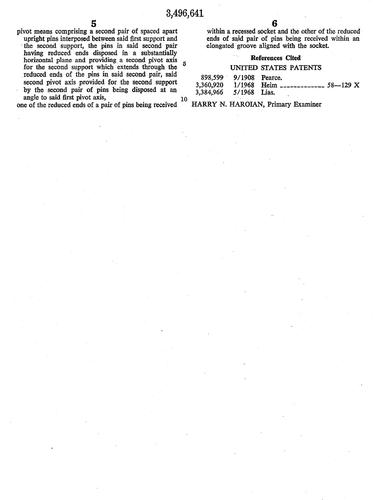 Page 4 of 4